Group Classes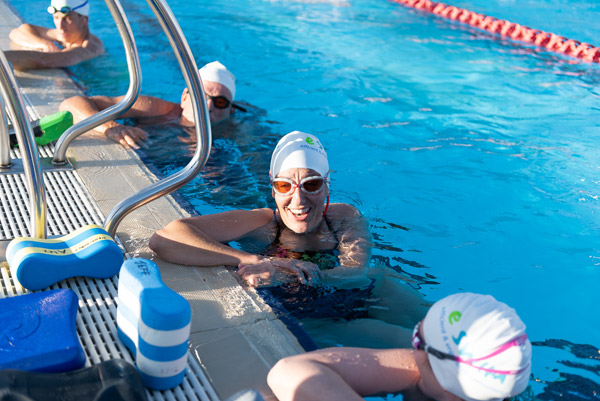 eSWIM Group classes can be attended on a casual basis. Each session runs for 1 hour and the classes are held on:
Mondays 9:30am - 10:30am
Tuesdays 9.30am - 10.30am
Thursdays 9:30am - 10:30am
Saturdays - Advanced Group Class (see below for details) 8am - 9am
Saturdays 3:00 - 4:00pm (Saturday classes are usually only held once a month )
Please check the Punchpass Schedule for all Group Classes (see below for details on how to set up an account).
A minimum level of skill is required to attend the group classes to ensure that all swimmers are comfortable in a squad environment. If you can swim 100m freestyle without stopping then come along to a group class. You can pay per class or purchase a 10 class pass and enjoy a $20 saving.
You must complete an Enrolment Form before attending your first group class.
To register for a Group Class you must set up a Punchpass account. Once your account is set up you can register for the listed Group Classes. Registrations for Group Classes can be made right up to the start of each class and moved or cancelled as necessary.
Group Class passes can be purchased via Punchpass. After creating an account, select Purchase a Pass and choose either a single Group Class pass for $18 or a 10 Pass Card for $160 ($20 saving). All prices are inclusive of GST
Advanced Group Class
The Advanced Group Class is for competent swimmers capable of swimming in a squad environment. Please This email address is being protected from spambots. You need JavaScript enabled to view it. to find out if these classes are suitable for you. You can register for the Advanced Group Classes via your Punchpass account. Casual Group Class and 10 Pass Cards are valid for Advanced Group Classes and each session is 1 hour in length.