Junior Squad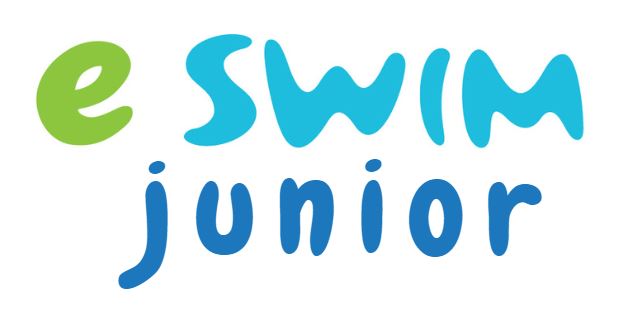 We love teaching and coaching adults at eSWIM and we know it's very different to working with kids. Until now, eSWIM has pretty much solely focused on the wonderful world of adult swimming but in very exciting news, we will be launching a little eSWIM Junior Squad program that will embrace the same sort of ideals that we've always embraced in a supportive, non-competitive environment. We want everyone to enjoy swimming and we want to build confident, technically proficient swimmers without too much focus on competition.

eSWIM Junior will be held on Sundays from 4pm - 5pm at HBF Stadium starting 12 November and is open to all school aged children who can comfortably swim in a squad environment.

All sessions will be coached by the fabulous Siobhan Tyndall who has years of experience working with kids of all ages and abilities and is motivated to ensure all swimmers develop the best possible technique they can.

While there will be the ability to attend sessions on a drop-in / casual basis, we will be working in two-week blocks for our inaugural Summer Squad to develop specific skills and encourage swimmers to at least commit to each two-session block, but preferably to the whole sequence:

eSWIM Junior Summer Squad
Weeks 1 & 2 (Nov 12/19)- Body positioning
Weeks 3 & 4 (Nov 26 / Dec 3)- Streamlines + breakouts
Weeks 5 & 6 (Dec 10 - 17) - Turns
Weeks 7 & 8 (Jan 7/14) - Dives
Weeks 9 & 10 (Jan 21/28) - Bringing all together
There will be two graded training lanes initially, with the option to increase lanes if numbers warrant. Swimmers will be graded primarily on ability rather than age. This is a perfect session to complement other sessions swimmers may be doing in a more competitive squad environment but not receiving the specific technical attention they require. They will also suit swimmers who just want to enjoy their swimming without the pressure of competitive performance.
eSWIM Junior Session Costs (incl GST)
Single Session - $15
Double Session pass - $28
Full Summer Season (10 sessions) - $130
Please note that pool entry fees are payable at reception and are NOT included in your squad fee.
How to Enrol in eSWIM Junior in 3 easy steps:
STEP 1 - Complete the ENROLMENT FORM
STEP 2 - Set up a Punchpass account in your child's name
STEP 3 - Purchase the relevant eSWIM Junior pass in your child's Punchpass account
STEP 4 - Book in for the relevant sessions on the Punchpass Calendar
FAQs
How old do you need to be to swim with eSWIM Junior?
All school aged children who are competent squad level swimmers can swim with eSWIM Junior
What level of swimming profiency do I need to be to swim with eSWIM Junior?
All swimmers will be expected to be able to comfortably swim 50m freestyle without stopping and complete approximately 1km - 1.5km per 1 hour session.
How many kids will be in each squad session?
Initially we will cap numbers at 20 swimmers so it's improtant you book in for all sessions that you wish to attend, and cancel if you can't make it. If demand warrants, we will increase the number of lanes and the size of the squad.
What equipment do I need to bring to every session?
Goggles, fins, kickboard and pull buoy are essential items and must be brought to every session. Please make sure all items are clearly marked with your name.
Can I do a trial session?
Absolutely! You can attend one session to see if you like it but we ask you to follow the enrolment steps above so we know you're coming.