2024 Rotto Squad - Fees
Due to the increasing popularity of the eSWIM Rotto squad, enrolment priority will be given in the following order:

Existing eSWIM Clients - until 31 August (must have swum with eSWIM in the previous 6 months)


New Clients - Rotto solo & duo swimmers (includes past clients who have not swum with eSWIM in the previous 12 months)


Swimmers intending on completing a 10km or longer ocean event
Priority enrolment will be given to current eSWIM clients until 31 August with general enrolments for new clients opening 1 September.
NEW CLIENTS
All new clients will be required to submit an APPLICATION prior to being able to register for the squad. Applications can be submitted at any time but will only be processed from Friday 1 September in the order that they are received. Prospective new Squad Members will be asked to provide information relating to their current training program, prior experience with squad training and open water swimming, and the reasons for them wanting to join the squad. All successful applicants will then be invited to submit a registration.
PAYMENT OPTIONS
All members of the squad will enrol for the full three-day program which includes access to all training sessions and all the additional benefits associated with the squad. During the enrolment process you will be asked to specify how many training sessions you are intending to attend each week. You may still join the squad if you do not intend to attend all three sessions but you must list this on your enrolment form and appreciate that you are expected to complete the missed training session/s in your own time (programs will be provided). Attendance at the optional Tuesday e-Pod session is not included in the squad fees and must be paid for separately.
There are 2 payment options as follows (all prices include GST):
Option 1 - upfront payment
$1200.00
Full payment due at time of enrolment.
Option 2 - instalments (existing clients ONLY)
2 x instalment payments -
Instalment 1 - $900.00 due at time of enrolment
Instalment 2 - $400.00 due Friday 1 December 2023
Please note that there are no refunds if you withdraw from the squad. In the event that the squad is suspended or cancelled due to pool closures e.g. COVID, a partial refund will be issued to all clients determined by the number of weeks remaining in the squad that are unable to be completed.
NEW CLIENTS- DO NOT PURCHASE YOUR SQUAD PASS UNTIL YOU HAVE RECEIVED CONFIRMATION OF YOUR ENROLMENT.

Who Can Join The Squad?
Anyone planning on swimming to Rottnest this summer in either the Rottnest Channel Swim or Port to Pub or out of competition or those intending on completing a 10km ocean event or similar endurance swimming event. It is designed specifically for solo and duo swimmers and these swimmers will be given priority in the application process.
Please note that we are expecting the squad to reach capacity and we will be giving priority to existing eSWIM clients until Thursday 31 August. General enrolments will open Friday1 September and will close once full capacity is reached.
A minimum standard is necessary to enrol. Swimmers must be able to comfortably swim 1km in less than 22 minutes and be able to complete 1.5 - 2 hour training sessions in their entirety. If you are unsure of your suitability please contact us This email address is being protected from spambots. You need JavaScript enabled to view it. to discuss prior to enrolling. All NEW clients will be required to complete an application form prior to their registration being considered.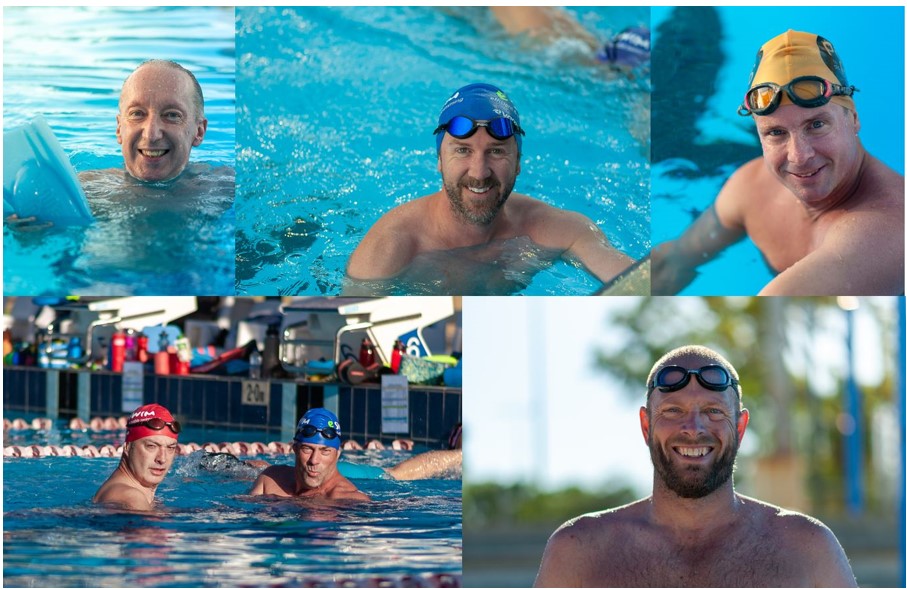 Enrolment & Payment Details
Payment must be received to secure your spot on the course.
All payment details are included on the enrolment form.
To register and pay for your Rotto Squad enrolment you must follow these steps:
STEP 1 - Existing Clients
Complete an ENROLMENT FORM... Proceed to STEP 2.
STEP 1 - New Clients
Complete an APPLICATION. Await confirmation of acceptance of your application and then if successful, complete an ENROLMENT FORM and proceed to STEP 2.
STEP 2 - Set up a Punchpass Account
Set up a Punchpass account, if you haven't already, by clicking on the green "Create Account" button on the top right of the eSWIM Punchpass page.
STEP 3 - Pay for your enrolment via Punchpass
Click on "Purchase A Pass" on the top left of your Punchpass account and select one of the following Squad passes:
2024 Rotto Squad - Upfront Payment - $1200
OR
2024 Rotto Squad - Instalment Payment - $900 (Existing Clients Only)
STEP 4 - Enrol in the Squad Series via Punchpass
On the "Schedule-List" or "Calendar" tabs on your Punchpass account, scroll to 16 October 2023, the first session of the 2024 Rotto Squad. Click on this session to register for the Squad Series.
Please note that pool entry fees are the responsibility of the individual and must be paid before entering the pool. All eSWIM Rotto Squad members are entitled to a 20% discount on HBF Stadium Gym membership which includes unlimited pool entry and also entitles you to access the gym and fitness classes. Existing HBF Stadium Gym members will also be able to have the discount applied to their membership. If you would like to take advantage of this terrific offer please talk to gym reception and mention you swim with eSWIM.

Cancellation / Refunds Policy
There will be no refunds issued for non-attendance or withdrawal from this course. In the event that a class is cancelled due to instructor illness, injury or any other cause a replacement class will be scheduled where possible. No refunds will be given in the event of pool closure due to inclement weather, mechanical failure or any other reason outside the control of eSWIM and its coaching staff, however, in the event the pool is closed for an extended period of time due to COVID-19 and the squad is suspended or cancelled, a portion of the squad fees will be refunded.

Maximum Numbers
The eSWIM Rotto Training Squad has a maximum number of enrolments to ensure lanes are not overcrowded and the training environment is safe and fun for all. To avoid missing out please enrol early. WE WILL REACH CAPACITY.


NEED MORE INFO??
Please contact us HERE and we'll be only too happy to help you out.

The 2024 eSWIM Rotto Training Squad is proudly supported by